LATE WAR FLAMES OF WAR COMPETITION
WAFFENBRUDER 16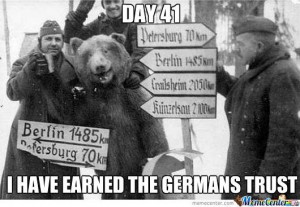 15 – 16 October 2016
Gallipoli Legion Club 3-5 Beaumount St, Hamilton NSW 2303
1800 Points Late War
No special characters or Naval Guns
Lists Due 12/Oct/2016  panzerpalmer@hotmail.com PDF format please.
SCENARIOS
1. Dust Up
2. No Retreat
3. Breakthrough
4. Free for All
5. Fighting Withdrawal
Team scoring event.
Two players per team.
One takes an 1800pt Red Bear list the other an 1800pt Grey Wolf list.
Games are individual however individual players scores are added together for a team total.
Games will be red v blue.
Players do not play their own team mate.
Scoring System
1. Wins/Draws/Losses
2. Victory Points
3. Platoons Lost
Cost $100 per team.
Direct Debit Only
Bank Westpac
Account Name: FuryJuice
BSB: 032639
ACC: 201619
In the Description: FOW "Your Name"
Once you have paid you need to go here http://castleassault.net/index.php/register/ so we can get some details and help org the event.
Cost includes free drink on arrival each plus the ability to play in the other games that Castle Assault Provides.
Winning Team Day one will receive a handsome drink allowance for the Saturday Night. If you dont drink and your partner does well he has an even better night. If you dont drink well it goes to team that comes second on the day.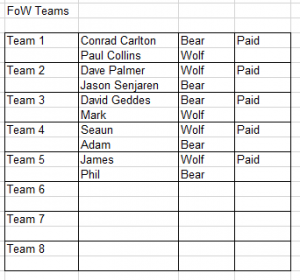 Last updated 7/10/16