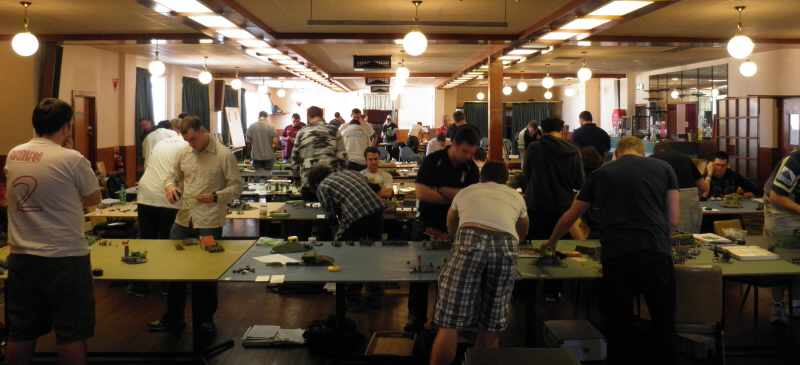 Castle Assault is back for 2015 and interest is out of this world!

(18+) attendees get a beer on arrival.
Winners of last years club challenge (Gronks) have $100 on the bar for day one.
Last years CAMoMA winner will have bottomless drinks for the 3 games on Sat, then the leader of the pack on day 1 will have Free drinks in CAMoMA all night Saturday.
Club challenges, boat races and many other shenanigans TBA.
RULES
Date/venue: 15/16 October Gallipoli legions club , Beaumont street Hamilton (next to Hamilton train station)
TO: Jack Blanche ( Dark Assassin on wargamerAU)
Cost: $55 , please put your last name and 9th in the description eg – Smith9th
Please Pay by Direct Debit to –
Westpac
Name: Furyjuice
BSB: 032639
Account Number: 201619
In the Description: WH "Your Name"
Then register your place at the Castle assault website : CAregistration
Player Cap: there is a total of 100 spots across the 4 events.
Lists: 2500 pts , due by 11.59pm Sunday October 2 to jack.blanche@hotmail.com
Lists will only be accepted in word , excel , pdf or plain text . Army builder will not be accepted and will be asked to resubmit In the correct format.
Prizes: there will be prizes for 1st , 2nd, 3rd and last place.
Time table:
Day 1
9am arrive and registration
9.45am game 1 – classic
12.30pm lunch
1.15pm game 2 – diagonal
4.00pm game 3 – Flank attack
6.30pm end of day 1
Day 2
9.30am arrive and set up
10am game 4 – diagonal
12.30pm lunch
1pm game 5 – classic
3.30pm pack up and prizes
Scoring: there will be a total of 125 points available at this event broken down as follows :
100 for battle ( max 20 per game )
10 for sports ( using a yellow/red card system )
10 for painting ( using a simple 10/5/0 system )
5 for lists submitted on time ( see lists above )
-The yellow/Red card system is being used at this event to help ensure that games will be equally competitive as well as enjoyable for both players
-If you have a issue( dodgy rolls , rules abuse , over measuring , etc ) please call over the TO if you can't resolve this first with your opponent , the TO will assess the issue and give the player a verbal warning for his first offense.
-If the player that has received a verbal warning is involved in another sports issue in the event , the TO will issue that player a yellow card where he will lose 10 sports points.
-If the player is involved in a third sports issue at the event , he will be given a red card and immediately disqualified from the event and will take no further place.
Painting will simply be judged as follows –
10pts for a army that is fully painted with 3 colours minimum and based.
5pts for a army that is partially painted and based .
0pts for a army that is unpainted or only undercoated.
Additional information:
– This event will be using the full ninth age rules and army books that are current at September 15 ( currently V1.1)
– At the start of each round the TO will roll for a secondary objective from the ninth age rule book , that objective will be the same used across all tables for the round.
TENTATIVE SCHEDULE
Saturday
9:00 Meet and Unpack Armies
9:45 Game 1 Starts
12:30 Lunch
1:15 Game 2 Starts
4:00 Game 3 Starts
6:30 End of Games Day 1
Presentation of the Castle Assault Mug of Mega Awesomeness to Day 1 leade
Sunday
9:30 Meet
10:00 Game 4 Starts
12:30 Lunch
1:00 Game 5
3:30 Game 5 Finishes
3:40 Presentation of Prizes and the CaMoMA to the overall winner
4:00 Pack Up (With any help provided by participants much appreciated)
Watch this space.
Darius  – Fantasy Tournament Organiser.
Fury – Event Organiser and moral officer.
Players List
Paid:
Jack Blanche (TO/Bye Buster)
1. Tom Nash – LIST
2. Scott Thompson – LIST
3. Max Warton – LIST
4. Simon Turner – LIST
5. Manuel Roring – LIST
6. Warren Leahey – LIST
7. Colin Goudie – LIST
8. Simon Wood – LIST
9. Jon Moores – LIST
10. James Alex – LIST
11. Jonathon Walker – LIST
12. Dave Corcoran – LIST
13. Hugo Choi – LIST
14. Haig Mclisky – LIST
15. Michael Graham – LIST
16. Glen Weston – LIST
17. Aiden Memery – LIST
18. Dale Garland
19. Tim Neal – LIST
20. Iain Holt – LIST
21. Joesph Pesenti – LIST
22. Ben Wadsworth – LIST
23. Johannes Scherpenhuizen – LIST
24. Arami Woodbury – LIST
25. Josh Crouch – LIST
26. Sam Morgan – LIST
27. Richard Hill – LIST
28. Chris Yallouris – LIST
29. Dan Smart – LIST
30. Akhter Khan – LIST
31. Lee Jefferson – LIST
32. Isaac Alexander – LIST
33. David Trickett – LIST
34. Michael Roberts – LIST
35. Darius Wingate-Pearse
36. Simon Kwok – LIST
37. Henry Bullen – LIST
38. William Hariman – LIST
39. Kieran Pink – LIST
40. Daniel Morgan – LIST
41. Ethan Halliday – LIST
42.
43.
44.
……
Grudges:
Simon Wood v Jon Moores
Max Warton v Ben Wadsworth
Michael Graham v Sam Morgan
Simon Turner v Ethan Halliday