The ultimate weekend of card flippin and beer drinking is here. Castle Assault 2017 is here on the 14th and 15th of October in the party capital of Australia Newcastle.
Its a 2 day, 5 game tournament with a truck load of shenanigans thrown in.
All the payment details can be found here
The image below had all the details players pack the works.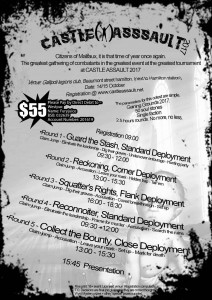 Seats are very limited to 16 so get it sorted.